Dental Financing
We strive to make our restorative and cosmetic dentistry services as accessible as possible to our patients, which means offering both reasonable pricing and the option to finance the cost of treatment. We accept payment through CareCredit® and Lending Club Patient Solutions, a trusted and reputable lender dedicated to helping patients pay for treatment that is not covered by insurance.
Commonly, patients utilize financing through CareCredit® and Lending Club Patient Solutions to help with the cost of premium cosmetic and restorative procedures, including porcelain veneers, dental implants and full mouth reconstruction procedures, to name a few. Treatments like these can require a relatively significant upfront investment from patients, but the health benefits and esthetic improvements they offer typically last into the future, making them a cost-effective, long-term solution. It is our hope that assistance through CareCredit® and Lending Club Patient Solutions enables more patients to receive the high-quality dental care they want and need.
Apply for CareCredit® Online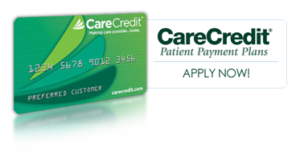 To those who qualify, CareCredit® offers flexible, low- and no-interest financing options designed to make paying for your dental treatment as convenient and affordable as possible. The online CareCredit® application is designed to be quick and easy to fill out. If you require any assistance with the application, a friendly, knowledgeable member of our team can get you started and walk you through the process. Once your completed application is submitted electronically, it is reviewed quickly for approval. When approval is received, you are free to undergo the treatment you desire the same day, if you choose.
Apply for Lending Club Patient Solutions Online
You may qualify for up to $50,000 in financing for the dental care you want and need through Lending Club Patient Solutions. Plans offered through Lending Club are easily customized to suit your financial needs to make paying for your treatment both comfortable and convenient. If you are interested in learning more about financing your dental care with Lending Club, the first step is submitting your application for approval online. The process is quick and easy.
Apply for Lending Point Online

Contact The Center for Cosmetic Dentistry
If have more questions about pricing or financing through CareCredit® and Lending Club, we encourage you to contact our office today.