Full Mouth Reconstruction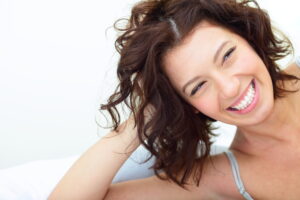 At the Center for Cosmetic Dentistry we believe that taking a comprehensive approach to dental treatment can be the ideal way to obtain the healthy, functional, and beautiful smile you have always wanted. When a patient has a seemingly unrestorable combination of dental disorders, a specialized treatment plan—which may be called full mouth reconstruction, rehabilitation, or restoration—can provide an effective solution. Our AACD-accredited West Harrison cosmetic dentist, Robert Rioseco, DMD, FAGD, is specially trained in the art and science of full mouth rehabilitation, and our practice is equipped with a full range of the latest dental technology to make the treatment process more efficient and the results more rewarding than ever before.
If you have complex dental health issues and want to learn more about the full mouth rehabilitation process, we encourage you to explore the informational sections we have provided below, or contact our practice to schedule a consultation with Dr. Rioseco.
What is Full Mouth Rehabilitation?
Custom full mouth rehabilitation treatment plans involve several dental procedures aimed at resolving concerns with the overall health, function, and appearance of the teeth and gums. Advanced cosmetic and restorative dentistry techniques can radically improve smiles complicated by: worn, broken, or missing teeth; decay and infection; misaligned teeth and bite; periodontal issues; or other severe dental challenges.
Benefits of Full Mouth Reconstruction
The benefits of full mouth reconstruction go beyond just creating a healthy, attractive smile. Dr. Rioseco believes it is possible to develop customized treatment solutions for nearly every patient struggling with complex and/or comprehensive dental concerns. Overcoming several oral health issues through full mouth rehabilitation offers maximized results in a shorter timeframe than addressing challenges tooth by tooth. Dr. Rioseco is now able to perform these reconstructions in far fewer visits than ever before, often using only pure digital techniques—all of the "molds" (or impressions) are done digitally now! This new technology means patients don't have to endure multiple rubber molds or an extended series of appointments to get the dramatic smile improvements they want. Prior to actually performing the rehabilitation, patients preview digital renderings of their new smile on computer screens and can then wear a temporary "trial smile" to make sure they like the way it looks.
A large portion of our full mouth rehabilitation cases are often the result of extreme wear combined with the ravages of acid erosion. Acid erosion often begins with excessive tooth grinding and then combines with acid reflux to result in extreme destruction of the teeth.
In addition to addressing tooth destruction, many full mouth rehabilitation plans also involve repositioning the jaw, which can restore a more youthful look to the face and widen the airway to prevent snoring and sleep apnea. Often, full mouth rehabilitation cases treat collapse of the bite and loss of the height of existing teeth from extreme wear, which has caused the distance between the nose and chin to shorten. By restoring the height of the teeth simultaneously, the lower third of the face can be restored, giving the patient a more youthful appearance – much like an instant face lift. This type of treatment is frequently combined with the treatment of TMJ and sleep disorders, which commonly accompany severely worn dentition.
Who is a Candidate for Full Mouth Reconstruction?
Many times, our full mouth restoration patients have been overwhelmed by severe dental problems and have waited to seek treatment. No matter how long it has been since you have seen the dentist or struggled with your dental health, you are most likely a candidate for full mouth reconstruction or perhaps a simpler type of dental treatment. The only way to find out whether full mouth rehabilitation is the right approach for repairing and rejuvenating your smile is to schedule a one-on-one consultation with Dr. Rioseco. During this appointment he can review your dental records, evaluate your needs, and discuss treatment options that could provide you with the results you are looking for.
Full Mouth Restoration Services
By utilizing the right combination of restorative and cosmetic dentistry techniques and the latest dental technology, Dr. Rioseco can skillfully rebuild, repair and enhance your smile. Some of the treatments, procedures, and techniques offered at The Center for Cosmetic Dentistry include:
Prior to treatment, Dr. Rioseco performs a thorough smile evaluation to assess all dental challenges and determine the most efficient and effective course of action. After all of the major treatments have concluded, Dr. Rioseco will likely utilize the Tekscan®; system for in-depth analysis of your bite. Tekscan® comfortably and accurately provides detailed digital images of the bite positioning and forces, enabling Dr. Rioseco to develop an effective strategy for correcting problem areas. Ensuring a proper bite can help restorations last longer and function comfortably.
What Steps are Involved in the Full Mouth Rehabilitation Process?
Frequently, any necessary root canal therapy is performed prior to beginning the restoration process. Next, imaging of the mouth and digital impressions are completed, and a virtual wax-up is made using sophisticated software that gives us a blueprint for the new teeth. This virtual smile design is then transferred to the mouth in the form of custom-crafted trial teeth. The patient wears this temporary "trial smile" until the whole process is complete. From this point, there are different options for how quickly the treatment process can progress. Many patients opt to have all of the dental restorations fabricated in one day, which is usually a lengthy appointment that lasts from early in the morning until the early evening. We typically use this one-day approach to complete cases for particularly busy patients and patients who live far away. More commonly, teeth are made and installed 8 to 14 teeth at a time, which breaks the process up into several morning-long appointments.
What Do Full Mouth Reconstruction Results Look Like?
Ultimately, full mouth reconstruction and rehabilitation performed by Dr. Rioseco can help you overcome a wide range of serious dental issues, leading to a healthier, more attractive smile that you won't want to hide. We invite you to visit our Smile Gallery to see before-and-after photos of full mouth reconstruction performed by Dr. Rioseco.
How Much Does Full Mouth Reconstruction Cost?
Generally speaking, completion of either the top arch or the bottom arch can cost between $20000 and $35000, while completion of both arches can cost between $35000 and $55000. It is important to be aware that dental implants or multiple root canals often involve the need for a dental specialist, which adds an additional cost. To find out precisely how much your custom treatment plan would cost, a consultation with Dr. Rioseco is required. In addition to accepting some forms of dental insurance (which may provide partial coverage for your full mouth rehabilitation) our practice offers dental financing options through trusted third-party lenders: CareCredit® and Lending Club. Both companies utilize online applications to make the qualification process as quick and easy as possible. If you have questions about these options, please speak with one of our knowledgeable office team members.
Contact the Center for Cosmetic Dentistry
If you would like more information about full mouth rehabilitation and reconstruction, or if you would like to schedule a consultation with Dr. Rioseco, please contact the Center for Cosmetic Dentistry.