Full Mouth Reconstruction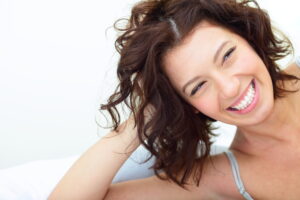 Modern advancements in cosmetic and restorative dentistry techniques have made it possible to radically improve the overall health, function, and appearance of even the most damaged teeth and gums. Robert Rioseco, DMD custom-creates full mouth rehabilitation and reconstruction treatment plans to achieve outstanding full smile transformations for smiles complicated by: worn, broken, or missing teeth; decay and infection; misaligned teeth and bite; periodontal issues; or other severe dental challenges.
Full Mouth Restoration Services
By utilizing the right combination of restorative and cosmetic dentistry techniques and the latest dental technology, Dr. Rioseco can skillfully rebuild, repair and enhance your smile. Some of the treatments, procedures, and techniques offered at The Center for Cosmetic Dentistry include:
Prior to treatment, Dr. Rioseco performs a thorough smile evaluation to assess all dental challenges and determine the most efficient and effective course of action. After all of the major treatments have concluded, Dr. Rioseco will likely utilize the T-Scan™ system for in-depth analysis of your bite. T-Scan™ comfortably and accurately provides detailed digital images of the bite positioning and forces, enabling Dr. Rioseco to develop an effective strategy for correcting problem areas. Ensuring a proper bite can help restorations last longer and function comfortably.
Benefits of Full Mouth Reconstruction
Sometimes our full mouth restoration patients have been overwhelmed by severe dental problems and have waited to seek treatment. The good news is there is a solution for nearly every case, and overcoming several dental obstacles through full mouth rehabilitation offers maximized results in a shorter timeframe than addressing challenges tooth by tooth. Taking a comprehensive approach to improving dental health with a talented and highly experienced dentist like Dr. Rioseco can be the ideal way to obtain the healthy, functional, and beautiful smile you have always wanted.
The benefits of full mouth reconstruction go beyond just creating a healthy, attractive smile and the result can be a more youthful facial appearance as well. Often, full mouth rehabilitation cases involve treating collapse of the bite and loss of the height of existing teeth from extreme wear, which has caused the distance between the nose and chin to shorten. By restoring the height of the teeth simultaneously, the lower third of the face can be restored, giving the patient a more youthful appearance – much like an instant face lift. This type of treatment is frequently combined with the treatment of TMJ and sleep disorders, which commonly accompany severely worn dentition.
Ultimately, full mouth reconstruction and rehabilitation performed by Dr. Rioseco can help you overcome a wide range of serious dental issues, leading to a healthier more attractive smile that you won't want to hide. See before and after photos of full mouth reconstruction performed by Dr. Rioseco.
Contact the Center for Cosmetic Dentistry
If you would like more information about full mouth rehabilitation and reconstruction, or if you would like to schedule a consultation with Dr. Rioseco, please contact the Center for Cosmetic Dentistry.