Invisalign®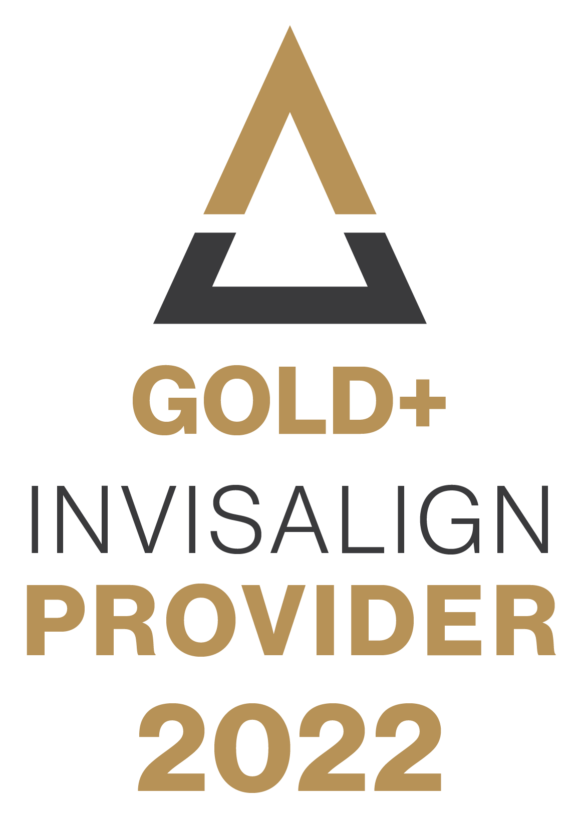 What is Invisalign®?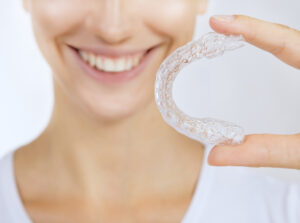 Invisalign® is a way for you to straighten your teeth or correct bite issues without the need for traditional metal braces. Using clear, removable teeth aligners, Invisalign® can improve problems with teeth crowding and misalignment in a treatment process that is less visible and often said to be more comfortable than other techniques. With Invisalign®, our AACD-accredited cosmetic dentist, Robert Rioseco, DMD, can improve the look of your teeth without anyone else knowing you are undergoing treatment.
What Concerns Can Invisalign® Treat?
Invisalign® can be used to correct multiple concerns simultaneously to improve both the form and function of a patient's smile. Common misalignment issues and bite imperfections may include:
Crowded or crooked teeth
Gaps or space between the teeth
Overbite
Underbite
Crossbite
Open bite
Ideal candidates for Invisalign® typically have mild to moderate tooth misalignment. For patients with severe tooth misalignment, Dr. Rioseco may recommend an alternative method of straightening the teeth. To learn if you are a good candidate for Invisalign®, please schedule a consultation today.
Benefits of Invisalign®
Crooked and misaligned teeth, as well as over-, under- and cross-bite issues can be improved with state-of-the-art Invisalign® treatment. The benefits of this innovative procedure are many, including:
Clear aligners that are virtually undetectable by others
Less of a need to return to the dentist for maintenance and adjustments
More comfortable than metal braces
The aligners are removable for daily teeth cleaning, as well as eating and drinking
Often takes less time to achieve desirable results when compared to traditional braces
During your initial consultation, Dr. Rioseco will evaluate your needs and help you determine if Invisalign® is the best option for you. Dr. Rioseco uses only the Invisalign® family of products, as they provide a faster, more comfortable, and more predictable outcome than other clear aligner systems.
Invisalign® vs. Braces
Invisalign® can offer many advantages compared to traditional metal braces. Most patients consider the nearly undetectable clear plastic aligners to be the number one benefit of Invisalign®. Since the Invisalign® aligners are removable, patients can also enjoy the freedom to eat whatever they like as well as have easy daily maintenance. Patients typically find Invisalign® aligners more comfortable than braces, and there are no wires or rubber bands that can break. Finally, patients can typically achieve their desired results with Invisalign® in less time than traditional braces would require. However, braces are still considered a more aggressive orthodontic solution and may be ideal for patients with severe misalignment or bite issues.
Invisalign® Video Testimonial
Watch as one of our patients explains her experience with the Invisalign® treatment process, and answers questions you may have about Invisalign® :
What Happens During the Invisalign® Treatment Process?
To begin the Invisalign® treatment process, digital impressions of your teeth are created with our iTero Element® 2 Intra Oral Scanner to ensure that the aligners will fit accurately and precisely. This state-of-the-art technology quickly captures 3D images of the mouth (without gooey, sticky trays), which are sent electronically to the lab for aligner fabrication. Your scans and the iTero software can even be used to simulate your Invisalign® treatment progress and outcome.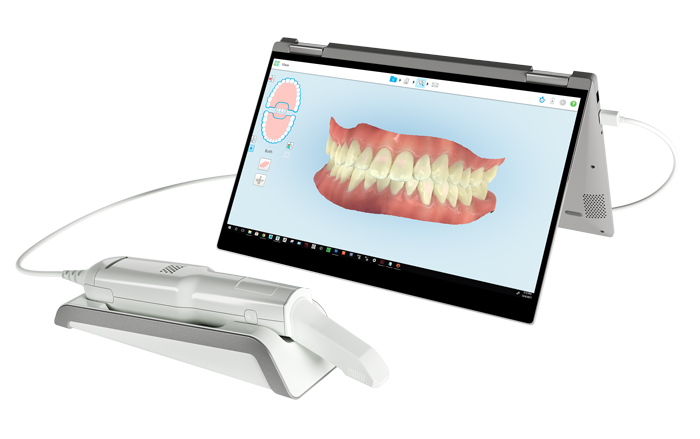 Once the Invisalign® clear aligners have been made, you will be provided with a set of aligner trays designed to progressively move your teeth into a more desirable position. Each tray is slightly modified from the one before it, and once you have worn one tray for two weeks, you will replace it with the next in the set. Although the aligners should be worn throughout the day, they are removable for eating, drinking, brushing, and flossing.

Does Invisalign® Hurt?
When adjusting to a new aligner, you may experience some mild discomfort as your teeth shift in the first few days. Over-the-counter pain relievers are often helpful for alleviating any soreness. Compared to traditional metal braces and wires, however, Invisalign® is considered significantly more comfortable. The smooth aligners do not scratch the soft tissues of the mouth, and there are no painful "tightening" treatments performed with Invisalign®.
How Do I Clean My Invisalign® Aligners?
It is important to soak your aligners in a specialized solution when you are not wearing them. There are many suitable denture/retainer soaking options available. Soaking helps prevent the aligners from drying out and yellowing. Before you put your trays in, you should always brush and floss your teeth, as well as clean and rinse your aligners. A soft bristled toothbrush (without toothpaste) is usually suggested for cleaning your trays. Dr. Rioseco will make sure you are fully instructed on how to take good care of your aligners and teeth during Invisalign® treatment.
How Long Does Invisalign® Take?
The total treatment time for Invisalign® varies from patient to patient, depending upon their unique goals as well as the severity of their teeth misalignment. In most cases, the Invisalign® treatment process can be completed in about 9 to 15 months. Wearing the Invisalign® aligners consistently, for at least 22 hours each day, is essential for achieving the best results in the shortest amount of time. Patients who do not diligently wear their aligners as instructed may prolong the duration of their treatment with Invisalign®.
Tekscan® Bite Force Analysis For Invisalign
The final touch to any Invisalign® treatment is to ensure a proper bite. Once you have finished your treatment with the clear aligners, Dr. Rioseco will utilize the Tekscan® system to analyze your bite. He will ask you to simply bite down on the wafer-thin pad as it registers comprehensive information about your bite. The Tekscan® software then generates digital representations of your bite placement on the screen. These images provide a detailed illustration of the form and forces of your bite. Using the information the Tekscan® provides, Dr. Rioseco is able to easily determine which teeth need to be adjusted and reshaped to achieve a proper bite.
Invisalign® Teen
Invisalign® may be particularly beneficial for teenagers who might otherwise feel self-conscious in school or other social settings due to wearing metal braces. Invisalign® Teen is a version of Invisalign® designed especially for younger patients. Student athletes often find Invisalign® Teen superior to traditional braces because the aligners can be removed during sports, allowing a mouth guard to be comfortably worn. Invisalign® Teen also allows patients to remove their aligners entirely for special events such as dances, dates, presentations, or performances.
How Much Does Invisalign® Cost?
The average cost of Invisalign® can range from $1,800 to $7,200. Since each treatment is customized to address the unique orthodontic needs of the individual, there is not one set price for Invisalign®. Factors that can impact the final cost of Invisalign® include the severity of misalignment at the beginning of treatment, the number of aligner sets required to straighten the teeth, and the diligence of the patient in wearing the aligners. A knowledgeable member of our staff can help you navigate your dental insurance benefits as well as inform you about the financing options available to our patients.
Learn more about the cost of Invisalign®.
Are There Any Alternatives to Invisalign®?
At The Center for Cosmetic Dentistry, Dr. Rioseco also offers porcelain veneers to correct the appearance of mild to moderate misalignment and close gaps between teeth. Instead of shifting the teeth as Invisalign® does, porcelain veneers are bonded to the front side of each tooth to create a perfected facade. Prior to placement of the veneers, a portion of the tooth enamel must be removed to straighten their appearance and accommodate the thickness of the veneer. In addition to creating a straighter-looking smile, porcelain veneers can also simultaneously improve the apparent color, shape, and length of your teeth. If you are curious about achieving better tooth alignment with porcelain veneers, Dr. Rioseco can discuss this option with you during a consultation.
Additional Invisalign® FAQs
What is Invisalign® made of?
Invisalign® is made of a clear, flexible, thermoplastic material called SmartTrack®. SmartTrack® does not contain any unsafe or irritating compounds (no gluten, latex, BPS, or BPA), and Invisalign® aligners are approved by the FDA.
How noticeable is Invisalign®?
The completely clear Invisalign® aligners are often described as being virtually undetectable. Most people will not be able to tell you have them on unless they are up very close. This is a huge difference from the dark metal brackets and wires of traditional braces, or even the texture and bulkiness of clear braces. Invisalign® was designed to be discreet, and with proper care of your aligners, they can remain clean and clear.
Is Invisalign® covered by insurance?
Some dental insurance plans do cover Invisalign® under orthodontic care. If you are not sure about the details of your plan, one of our knowledgeable office team members can check on your coverage. We are happy to explain the amount that your insurance will pay and any out-of-pocket costs you can expect.
What can I eat and drink with Invisalign®?
Before eating or drinking, it is recommended that you remove your Invisalign® aligners. This helps keep them clean and undamaged. With your aligners removed, there are no restrictions on the foods and drinks you can consume! Ideally you should clean your teeth of any lingering sugar or food particles before placing the aligners back in your mouth.
Do I need to wear a retainer after Invisalign®?
It is typically recommended that you wear a retainer following Invisalign® treatment to help keep your teeth from shifting back out of alignment. Orthodontic relapse is common after any type of orthodontic treatment, and it is totally preventable with proper retainer use. The retainers that follow Invisalign® treatment are also clear plastic, and eventually you will only need to wear the retainers at night. Each patient is different, and Dr. Rioseco can discuss a retainer program that is right for your unique orthodontic needs.
Contact The Center for Cosmetic Dentistry
If you would like to schedule a consultation for Invisalign® with Dr. Robert Rioseco, please contact The Center for Cosmetic Dentistry. He will be happy to answer all of your questions and talk more with you about this advanced procedure.
Invisalign® has been proven to be effective in both clinical research and in practices nationwide, so whether your teeth are crowded, too far apart, or have shifted since wearing braces, you'll have a new reason to smile.